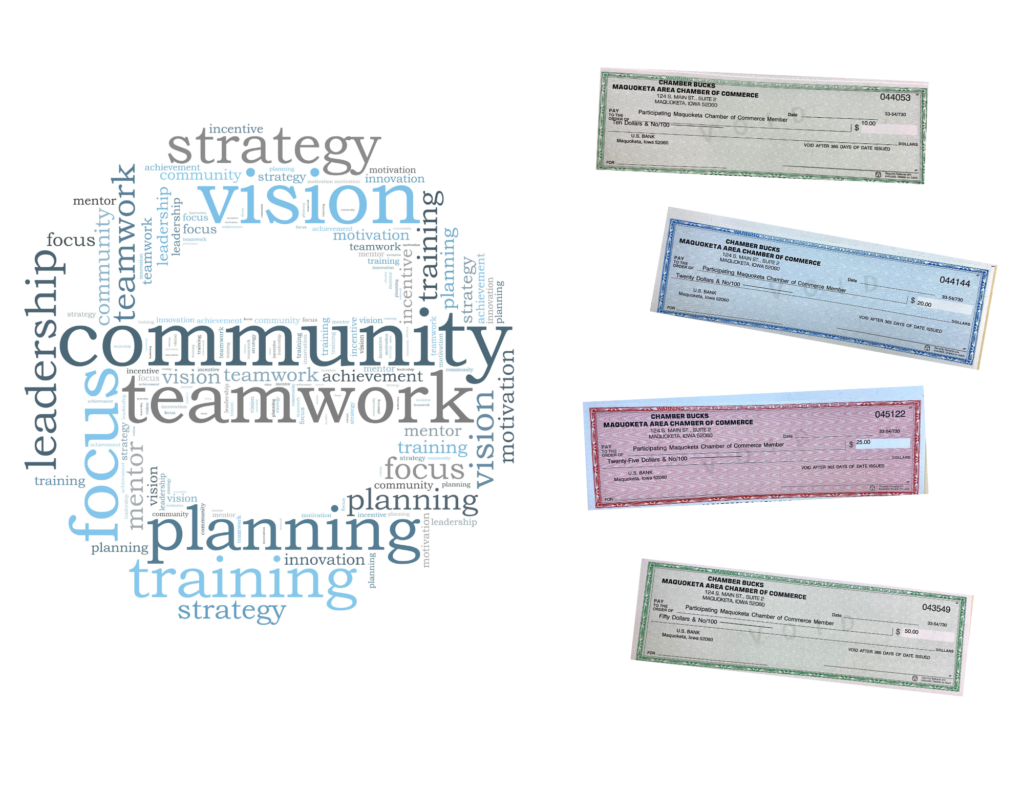 Chamber Bucks
The Chamber Bucks program is designed to help stimulate business for Chamber Members and to help keep spending local. Chamber Bucks available in $10, $20, $25 and $50 dollar increments, spend just like cash, and can only be spent at Chamber Member businesses. We include a list of Chamber Businesses with each purchase. This is a dollar-for-dollar program that we offer as a benefit to our members, there is no cost to you or the purchaser. You cash/deposit them like a regular check.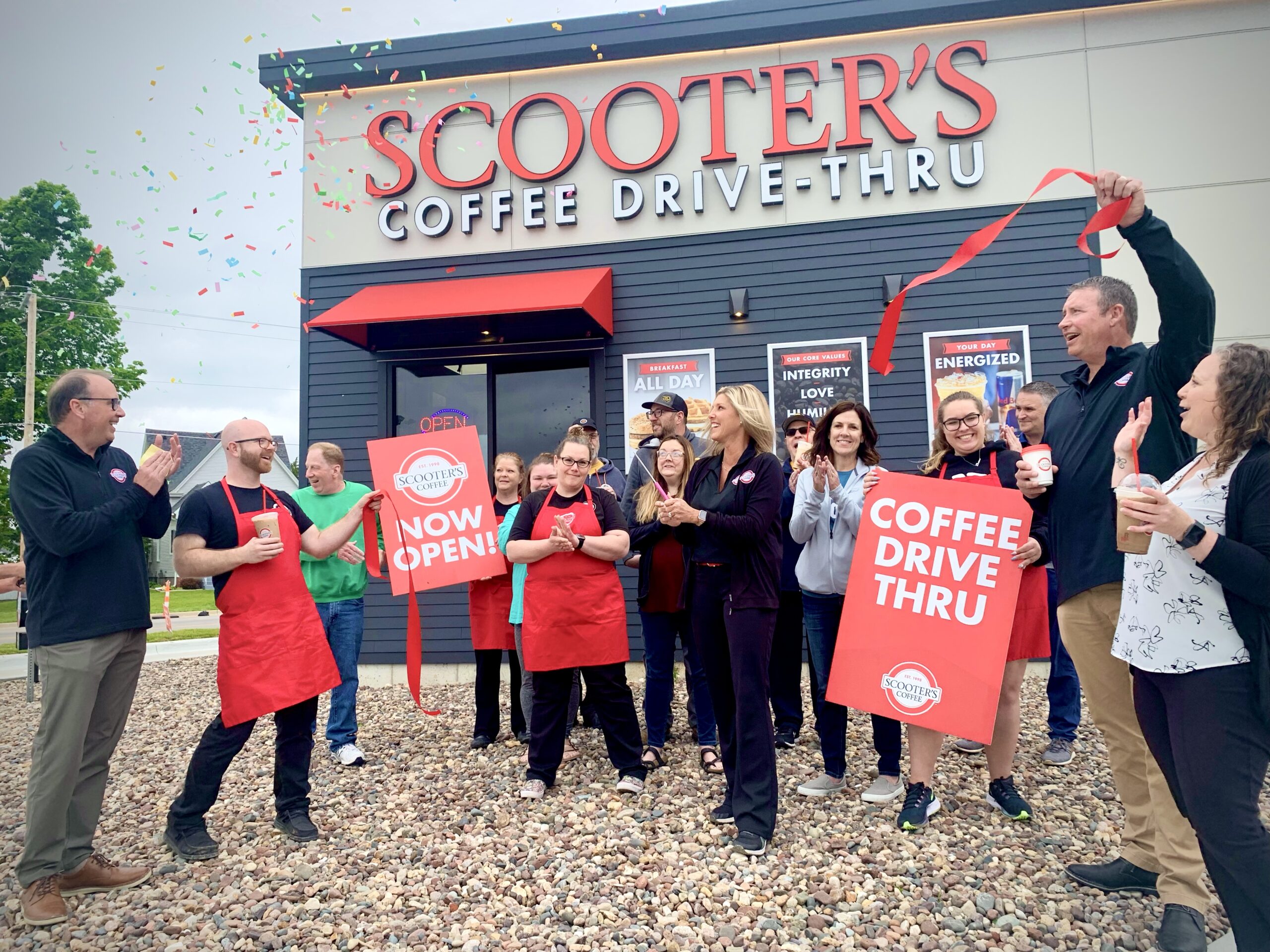 Ribbon Cuttings
We offer a ribbon cutting ceremony for any new members as well as existing members that are celebrating a milestone, anniversary, have moved or remodeled.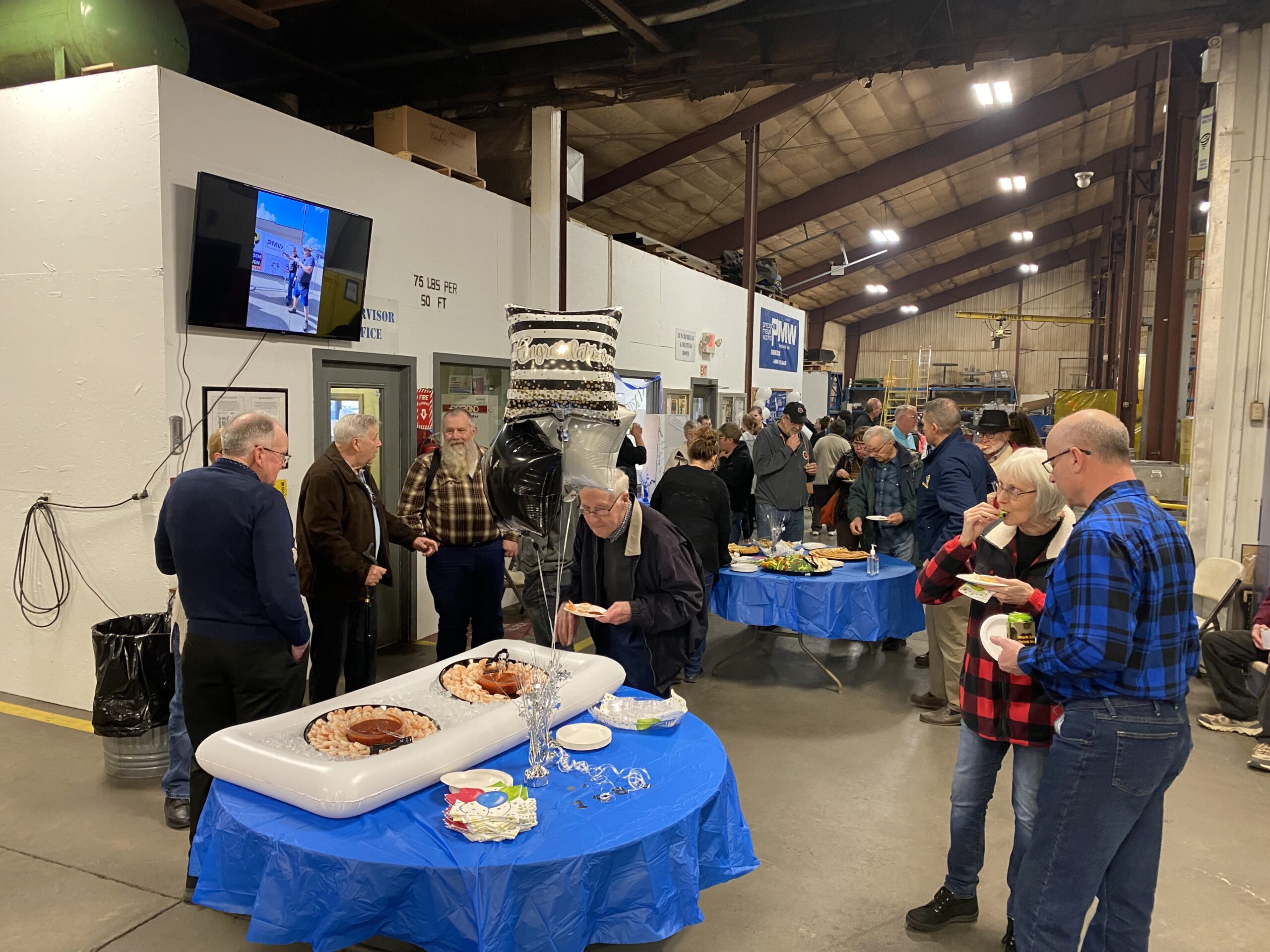 Chamber BASH
(Business Associates Social Hour)
This is a networking event that is usually held from 4:30/5p - 6:30/7p on a Tuesday, Wednesday or Thursday at a Chamber Member's business. We encourage you to host one if you have expanded your services, relocated, have an anniversary, or you just simply want to show off your business. This gives you a chance to showcase your business and goods/services you offer. The host business typically serves refreshments and can also include a raffle.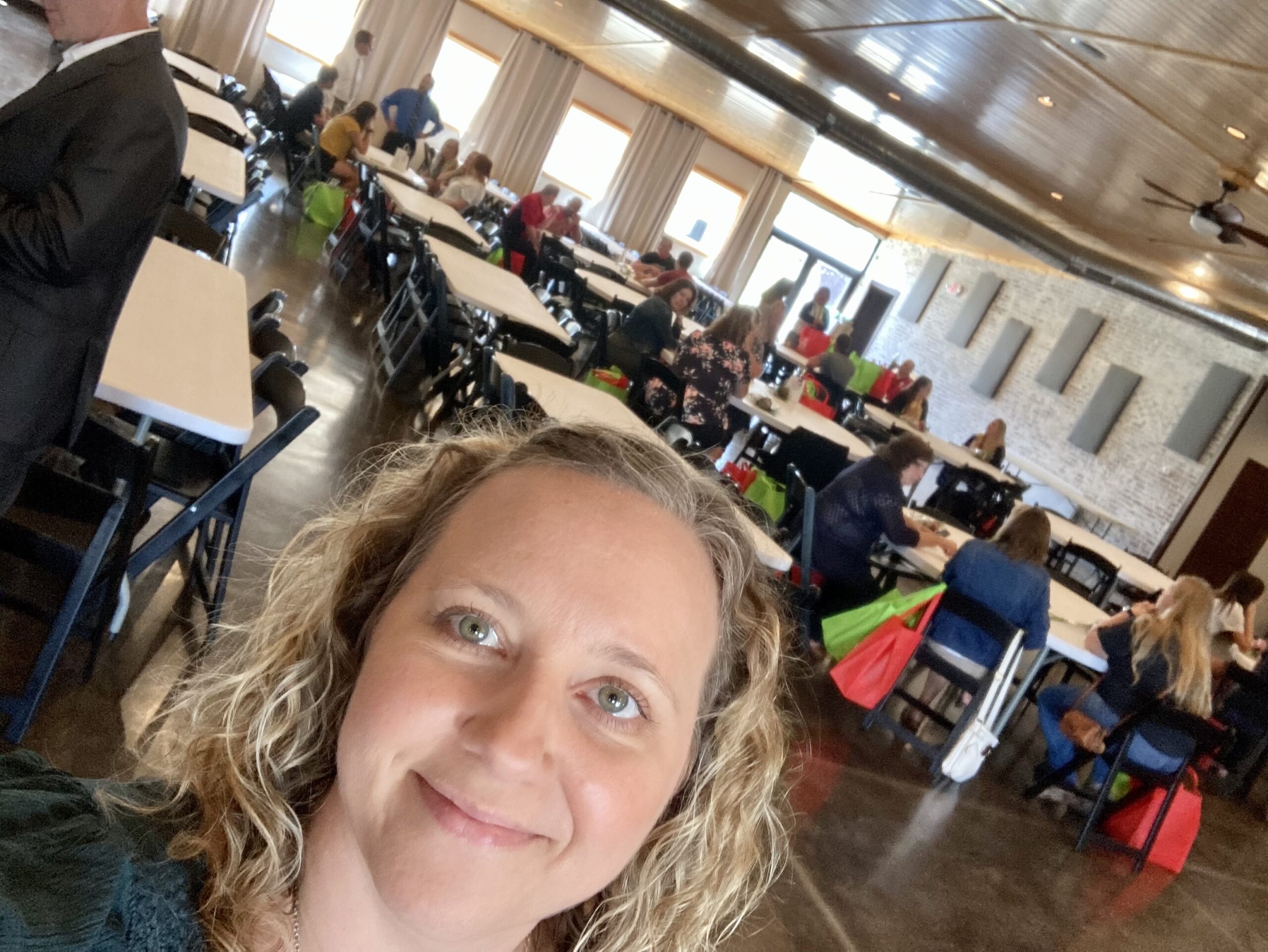 Nibbles & Knowledge
Nibbles & Knowledge luncheons are typically held in the months of February, March, April, May, August, September and October with the month of August being held as a welcome to new teachers in our area. We like to have a speaker at these events, if there is ever a topic or speaker you are interested in, please let us know! The location varies from current Chamber Members and there is a small cost to attend.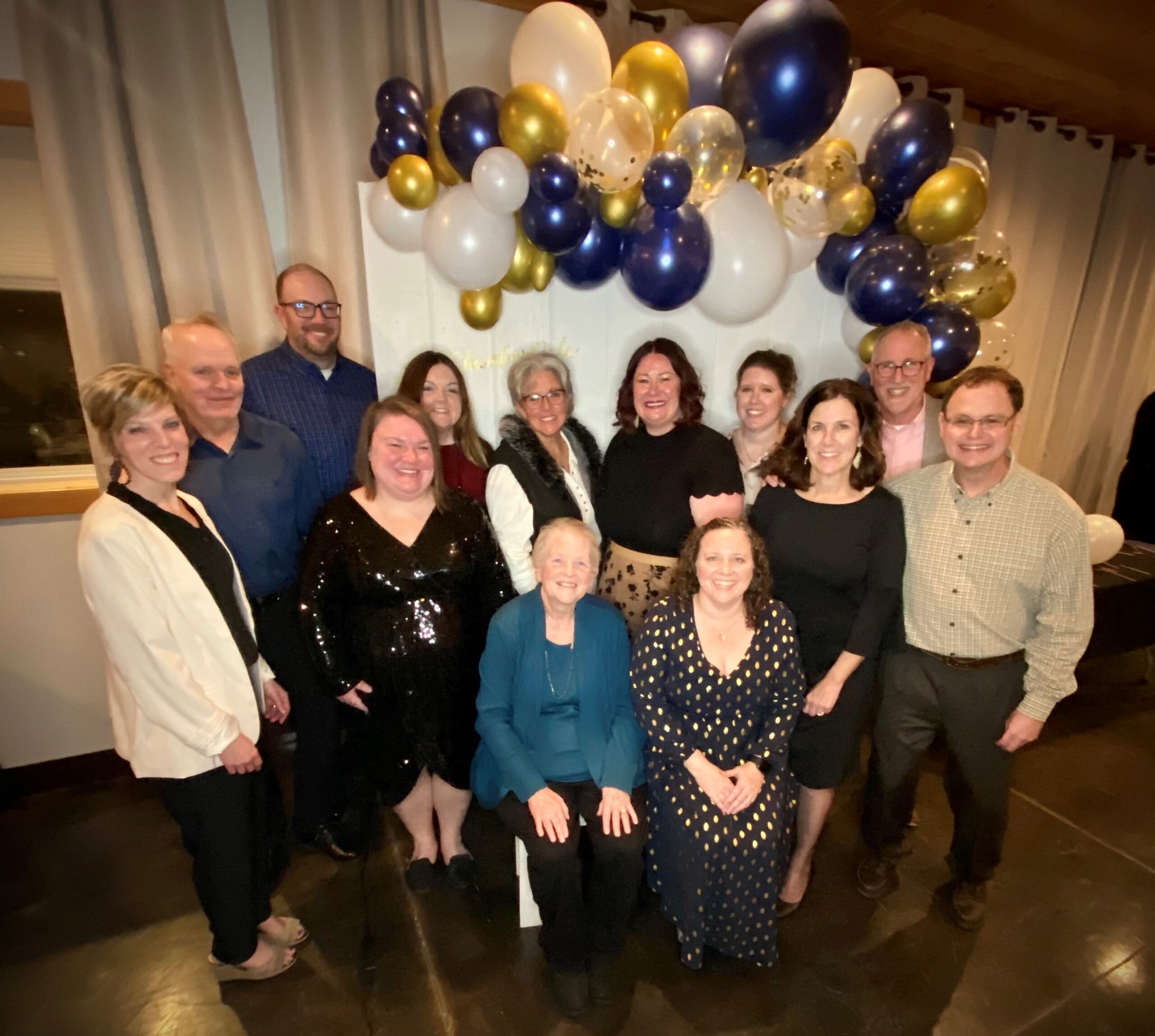 Gala Celebration/Annual Meeting
This Member event is typically held in the evening at a Member venue the end of January or beginning of February and is a celebration with our Members of our prior years successes. Dinner is served by a catering member, we recap the year prior, present awards to members and have entertainment to end the night, in 2022 & 2023 we hosted improv comedians.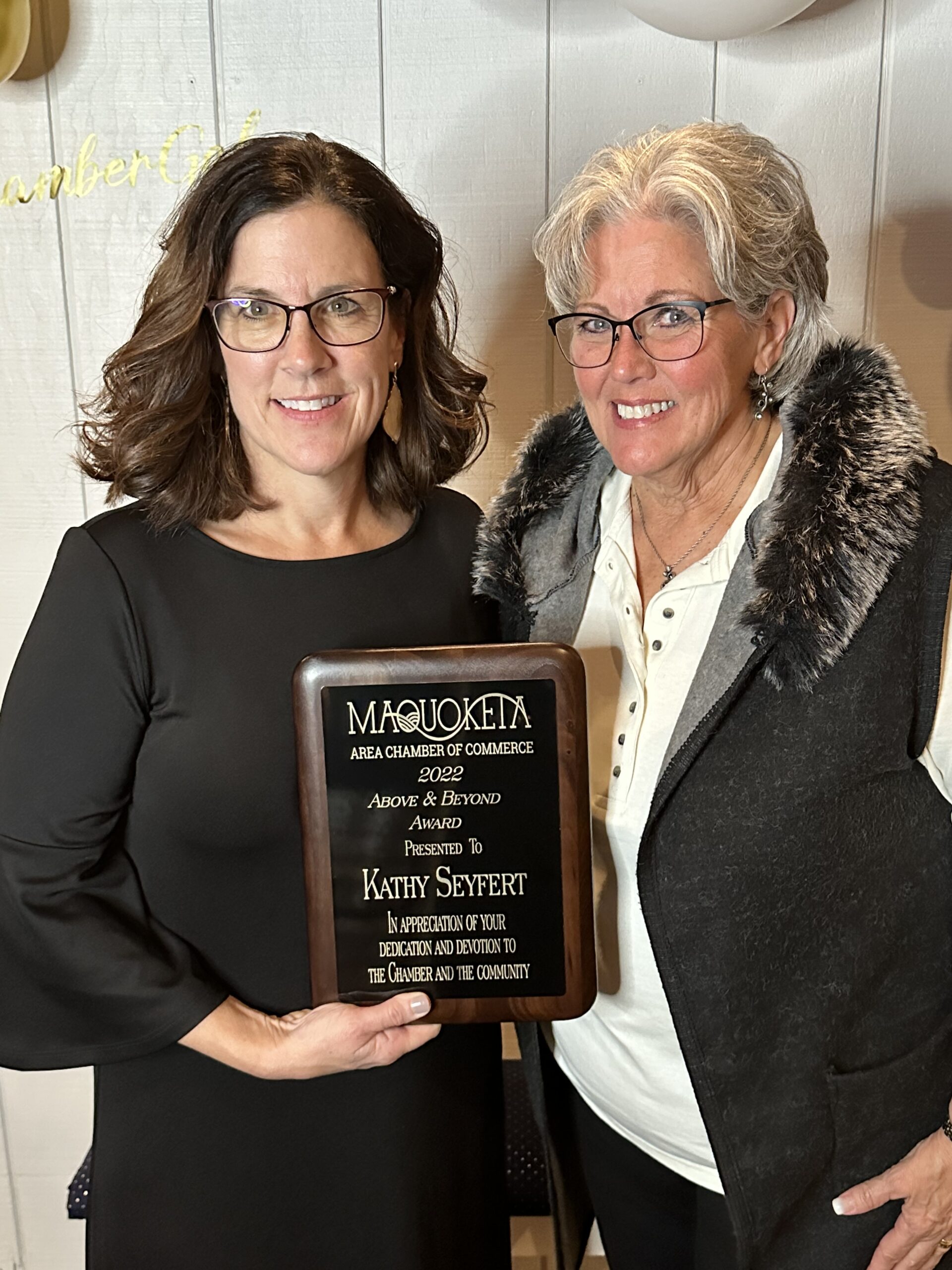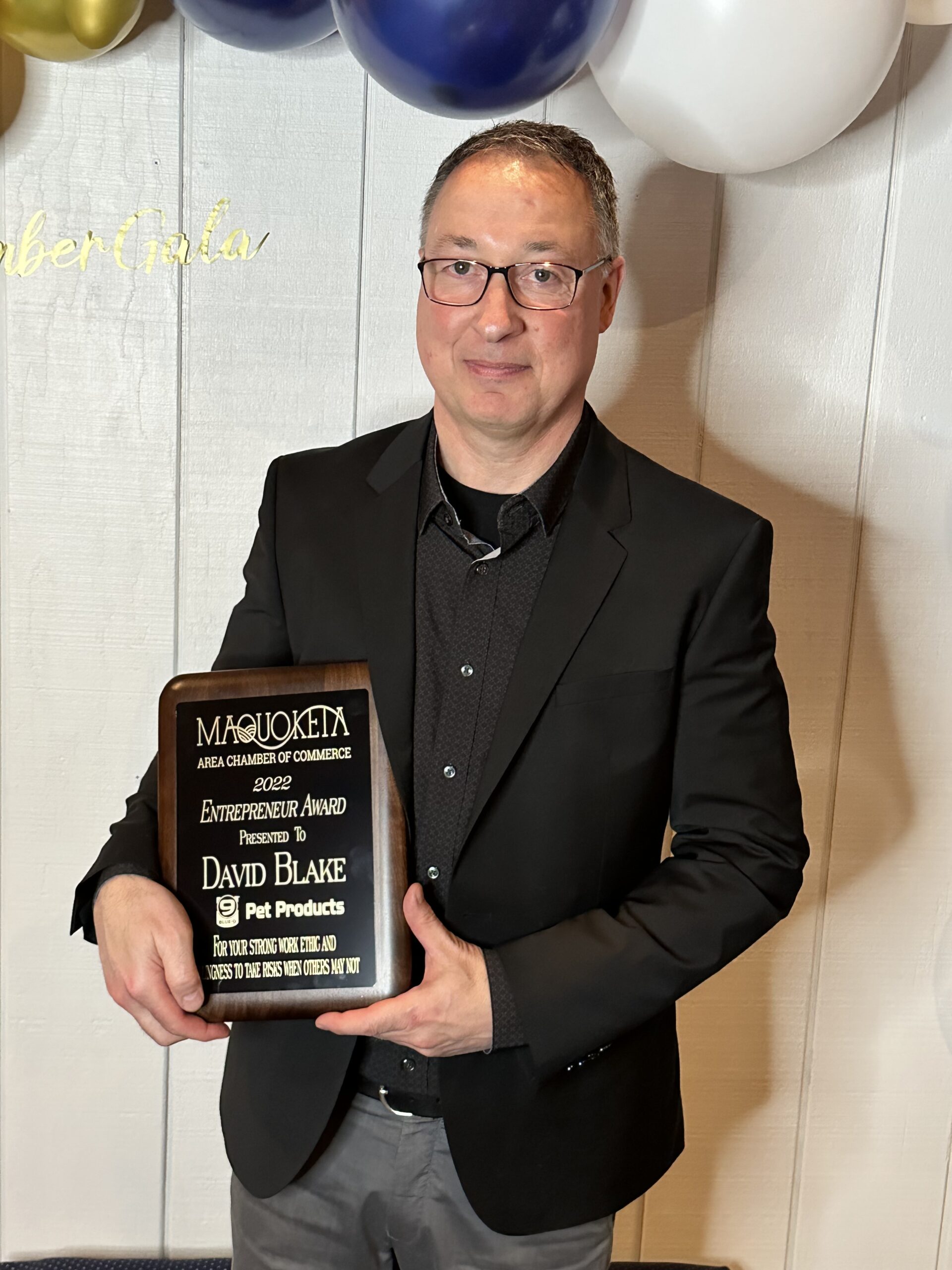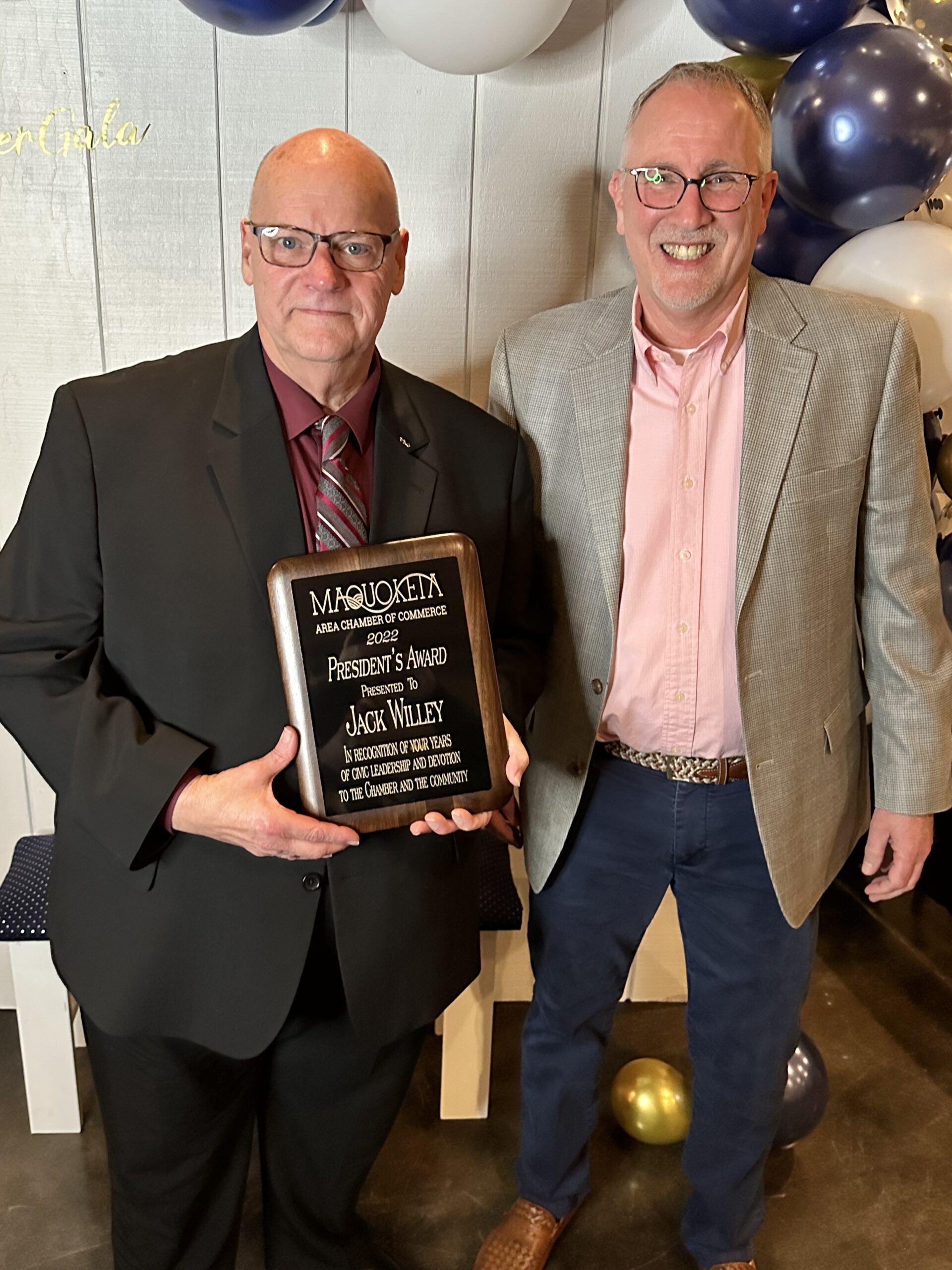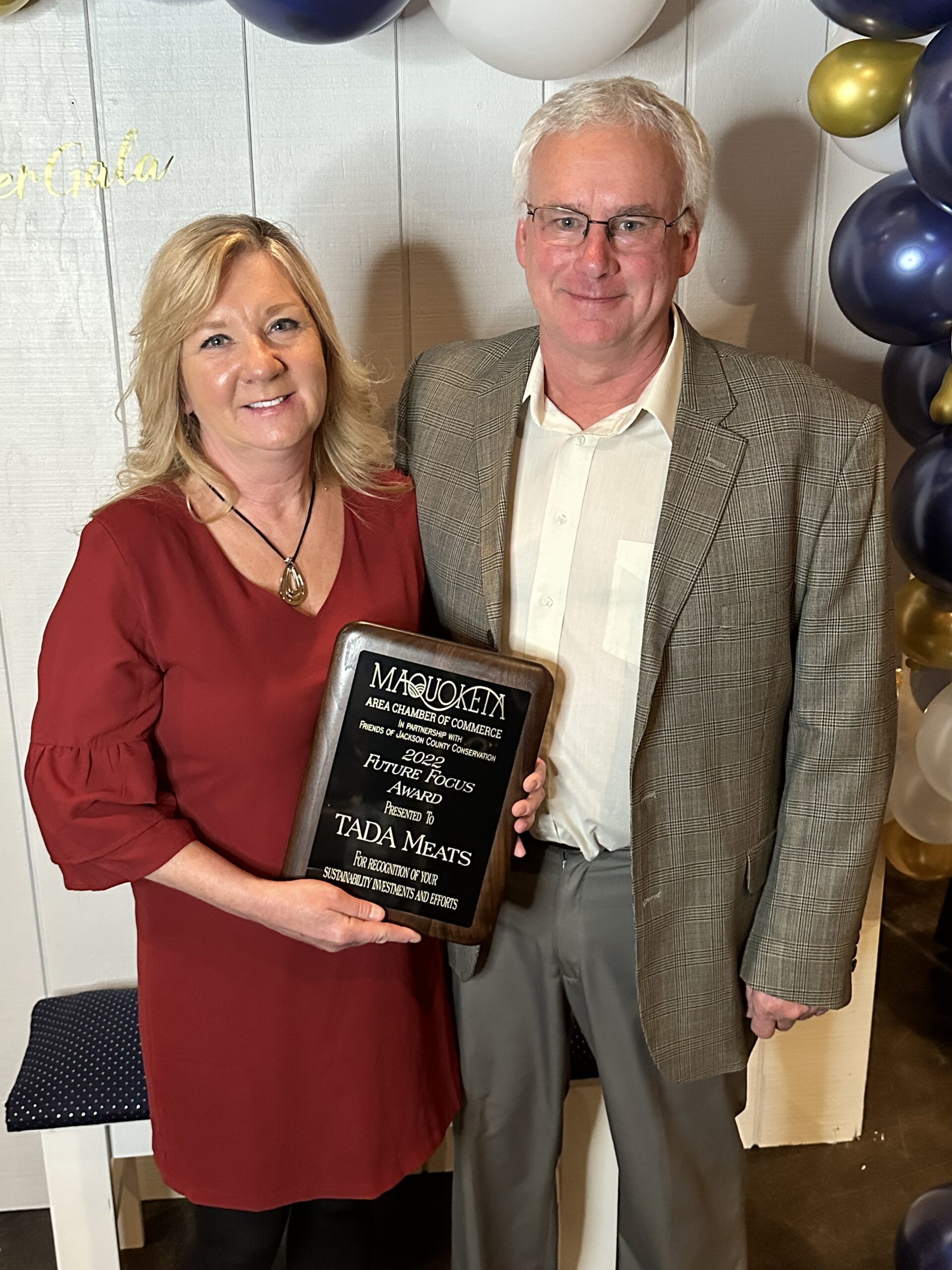 This is a Member sponsored event that gets teams of 4 together to compete in minute to win it/ homecoming Olympic type challenges/games. In 2022 the games consisted of: Canoe Race, This Blows, Saltine Cracker Race, Oven Mitt Free-Throw, 50-yard Scream, Caterpillar Race, Board Walk, Flippy Cup, Clothes Relay, and Human Ring Toss.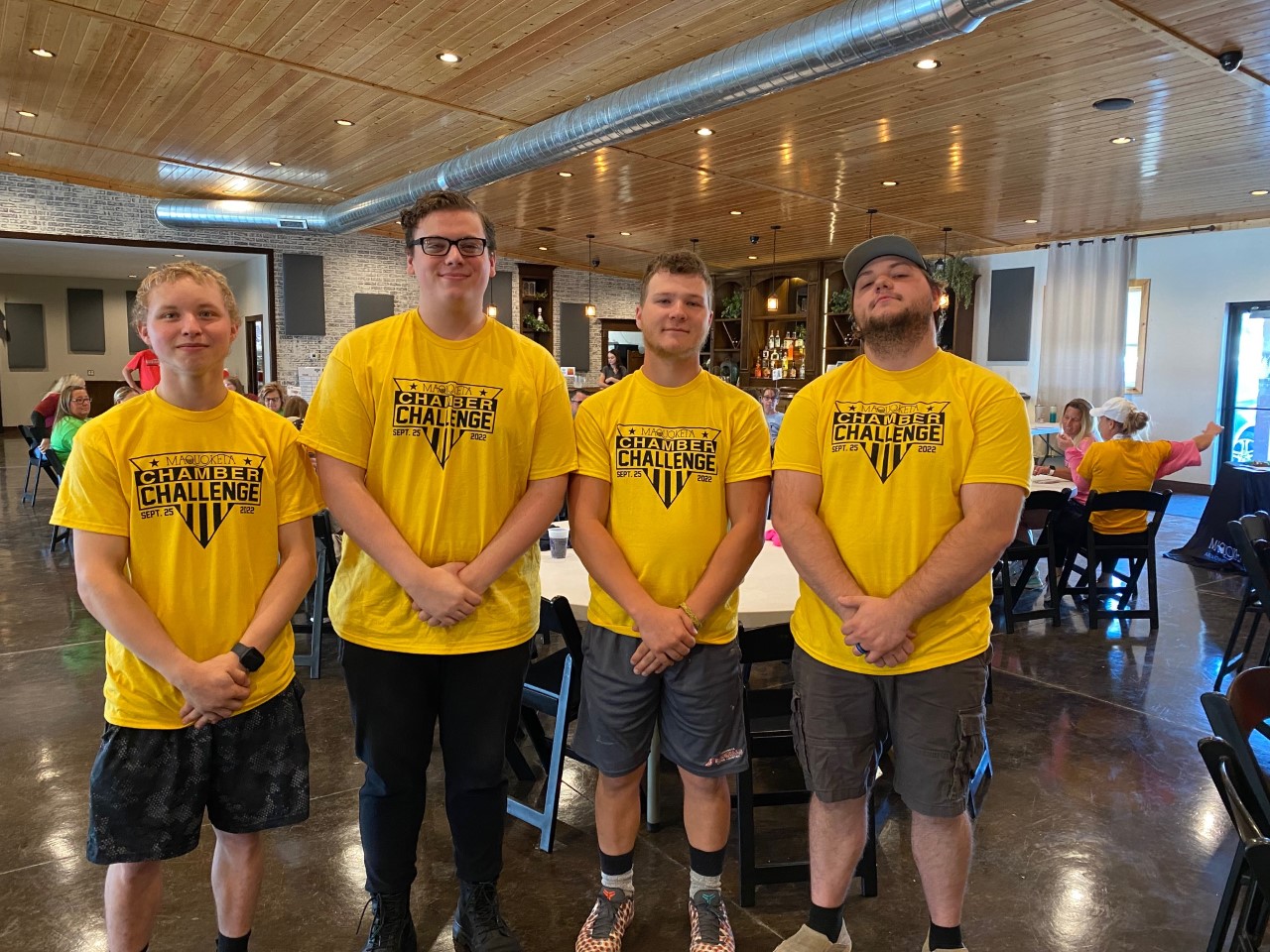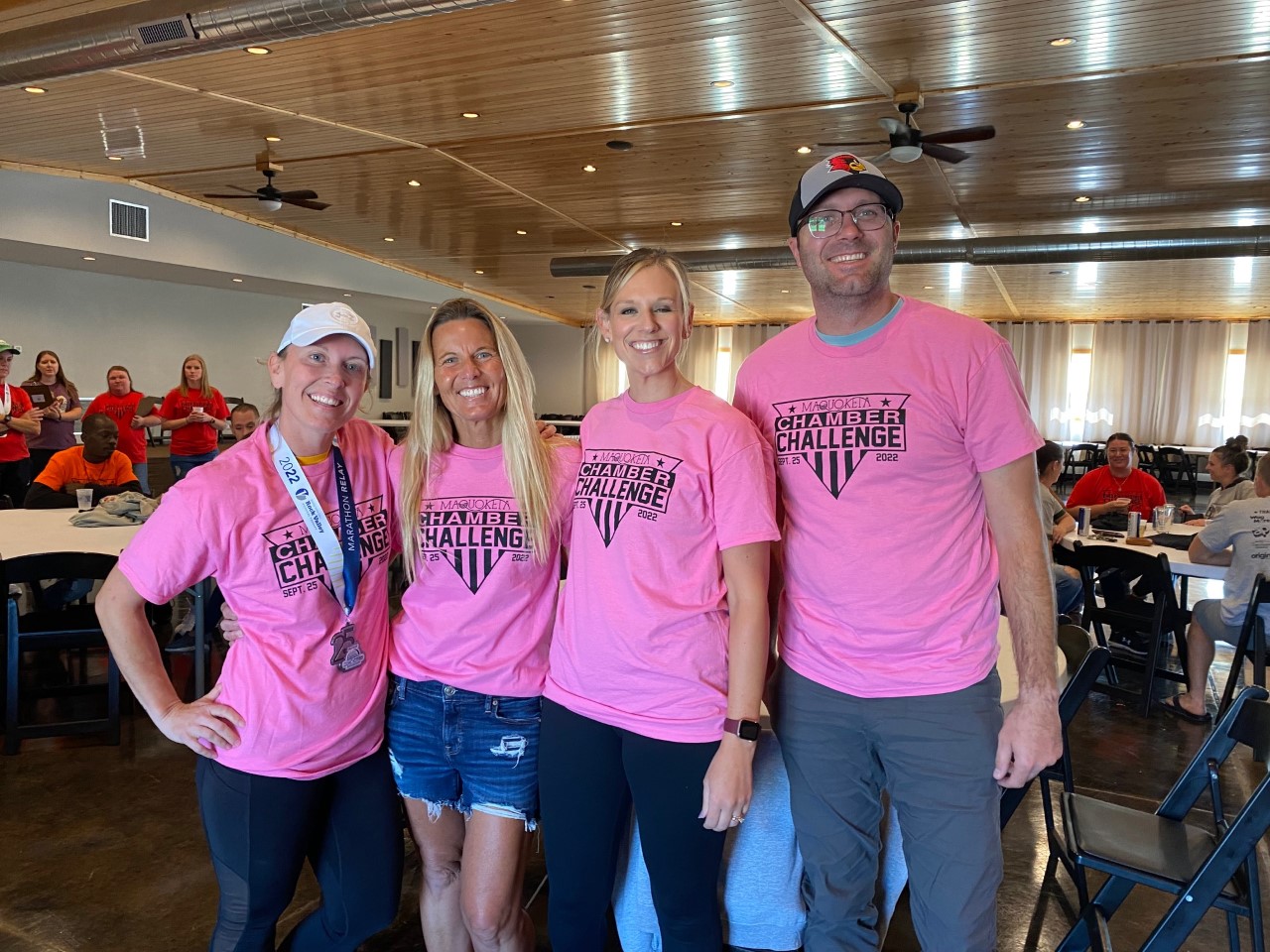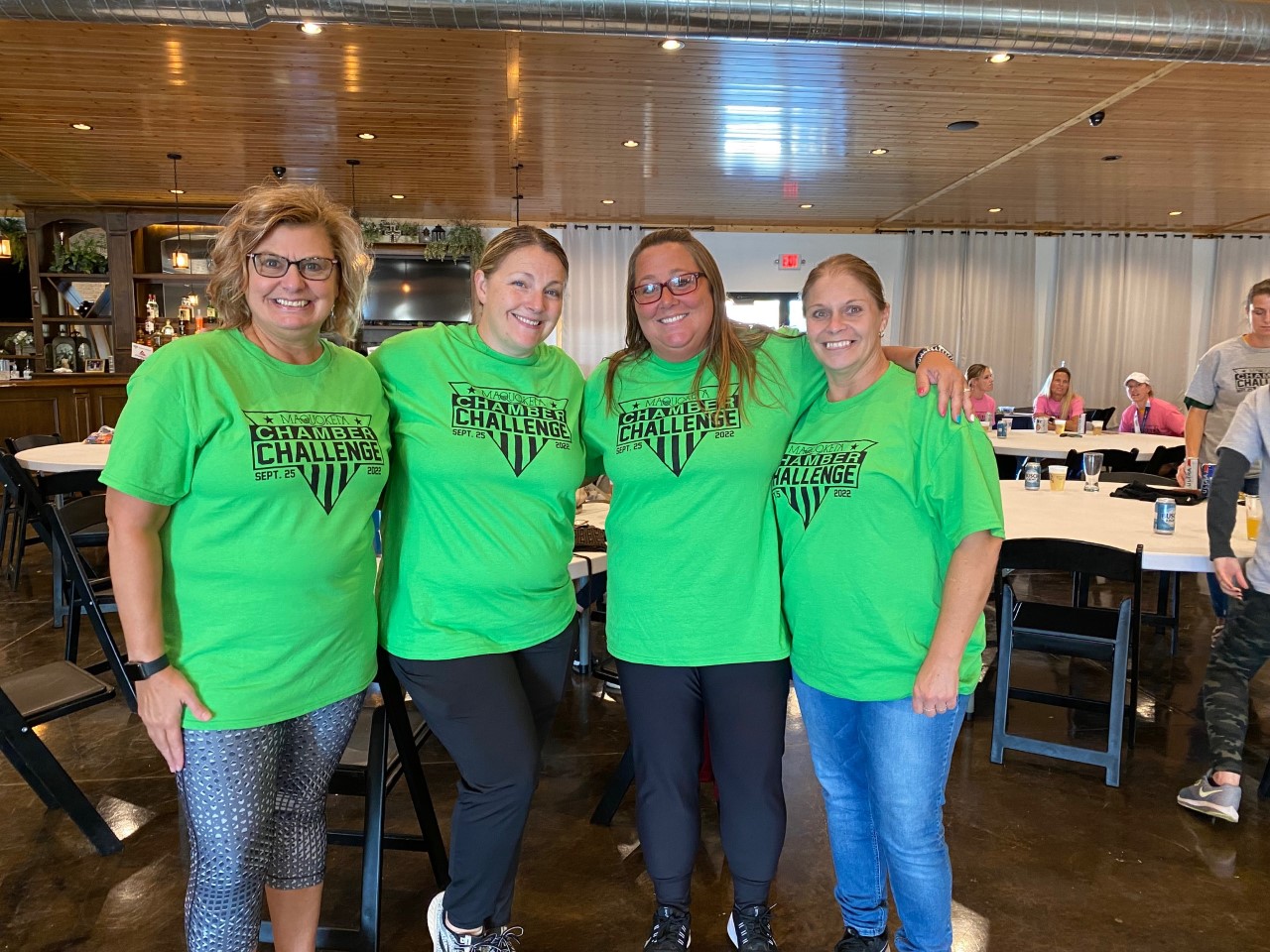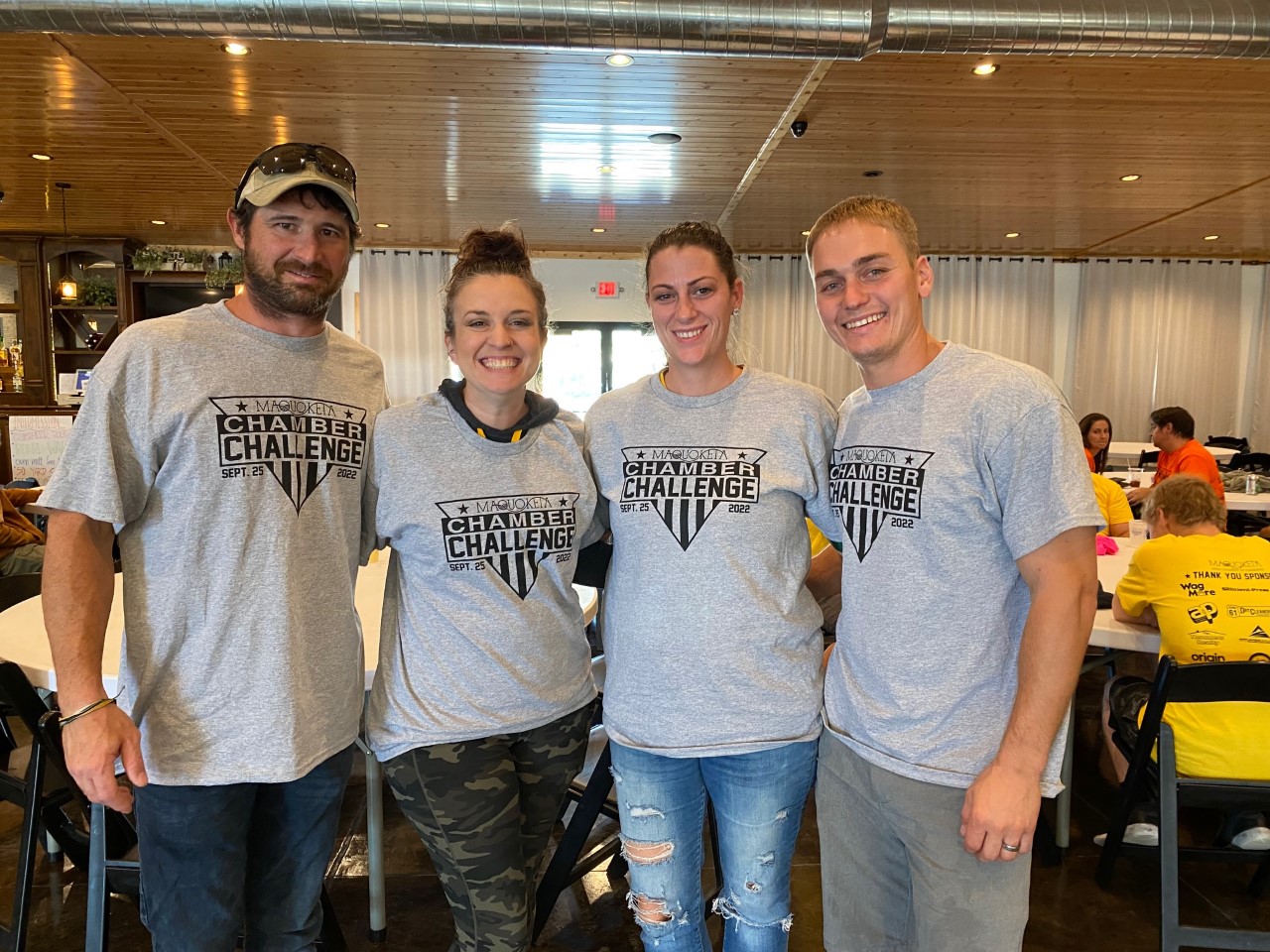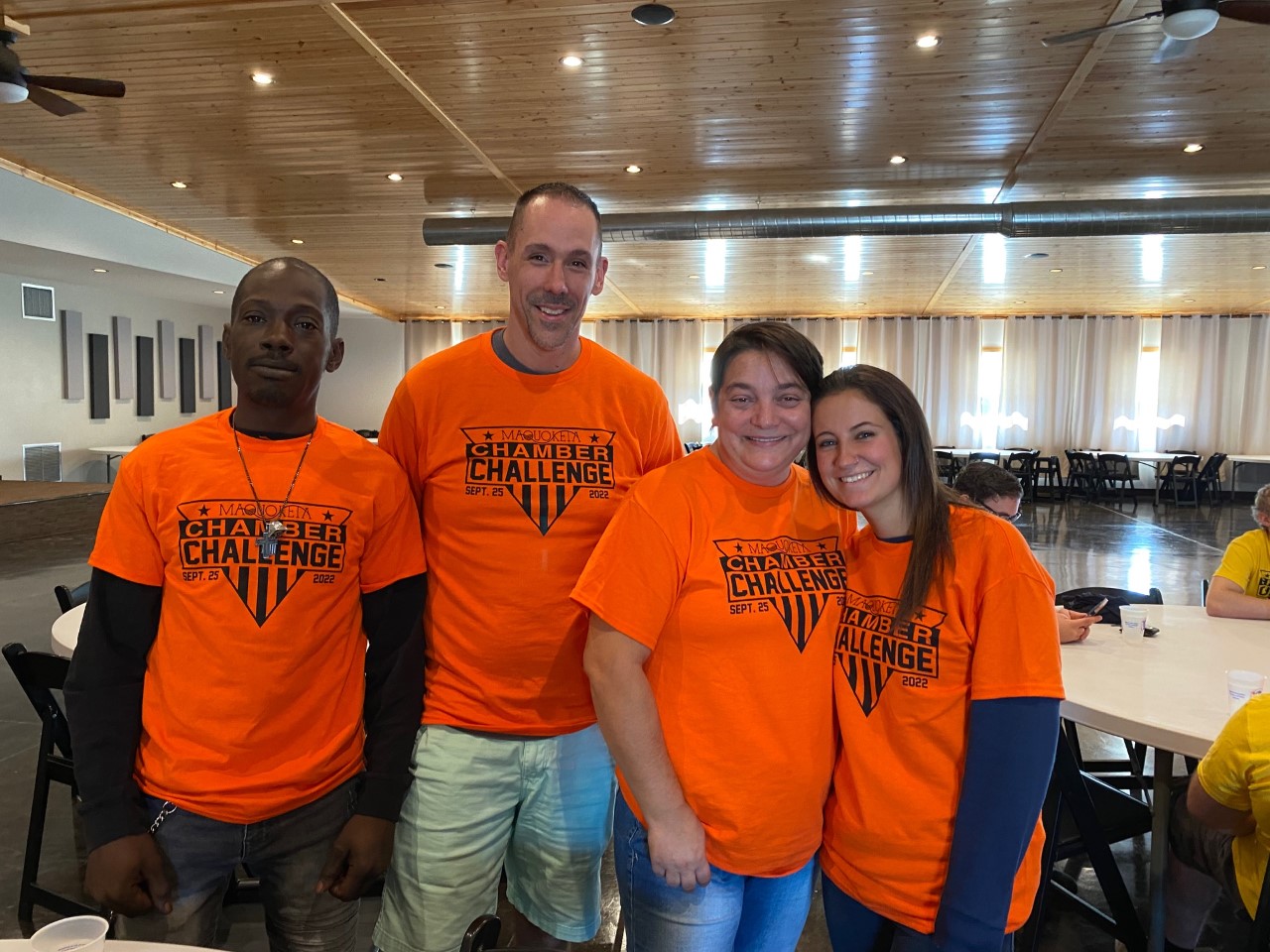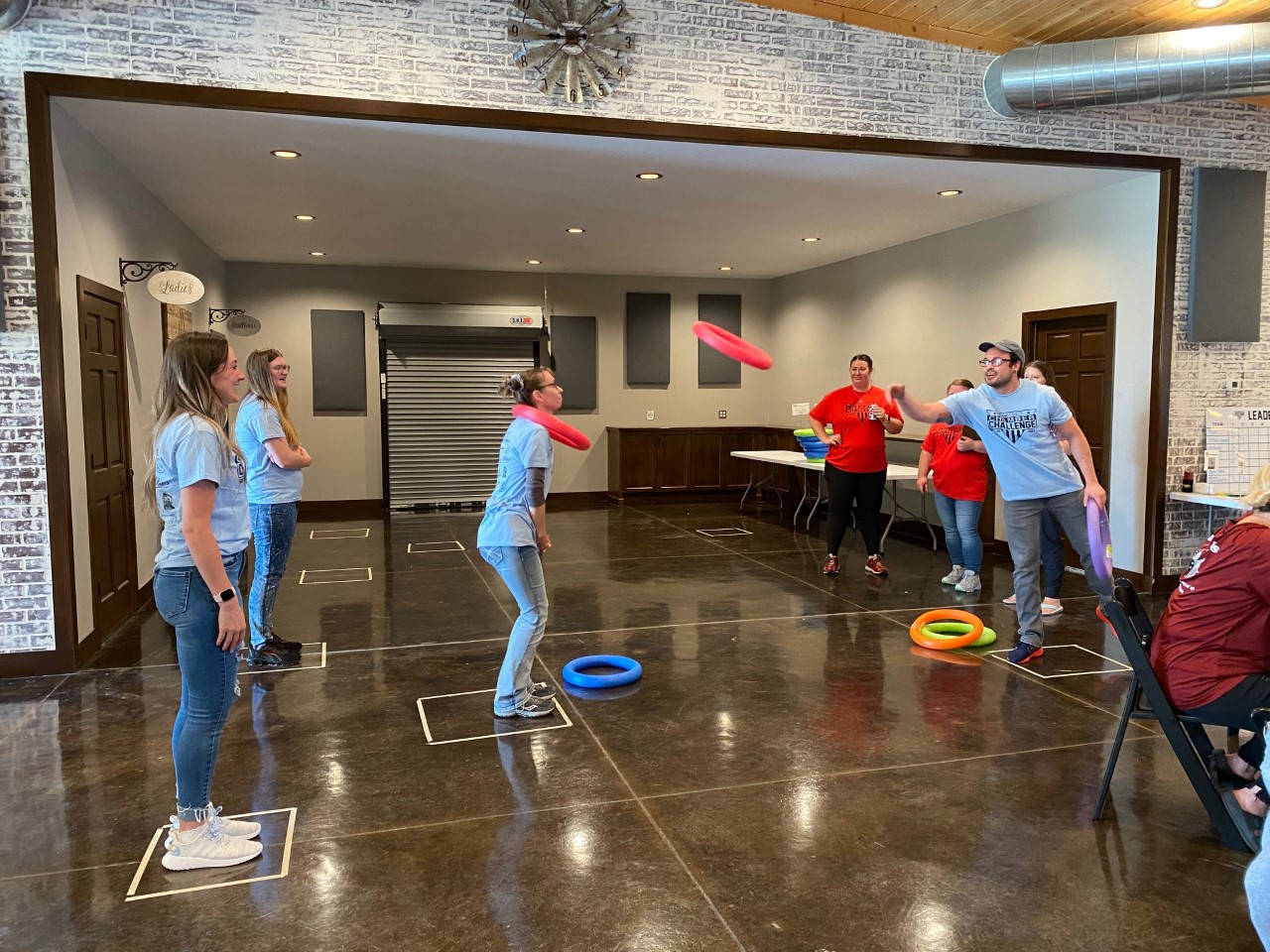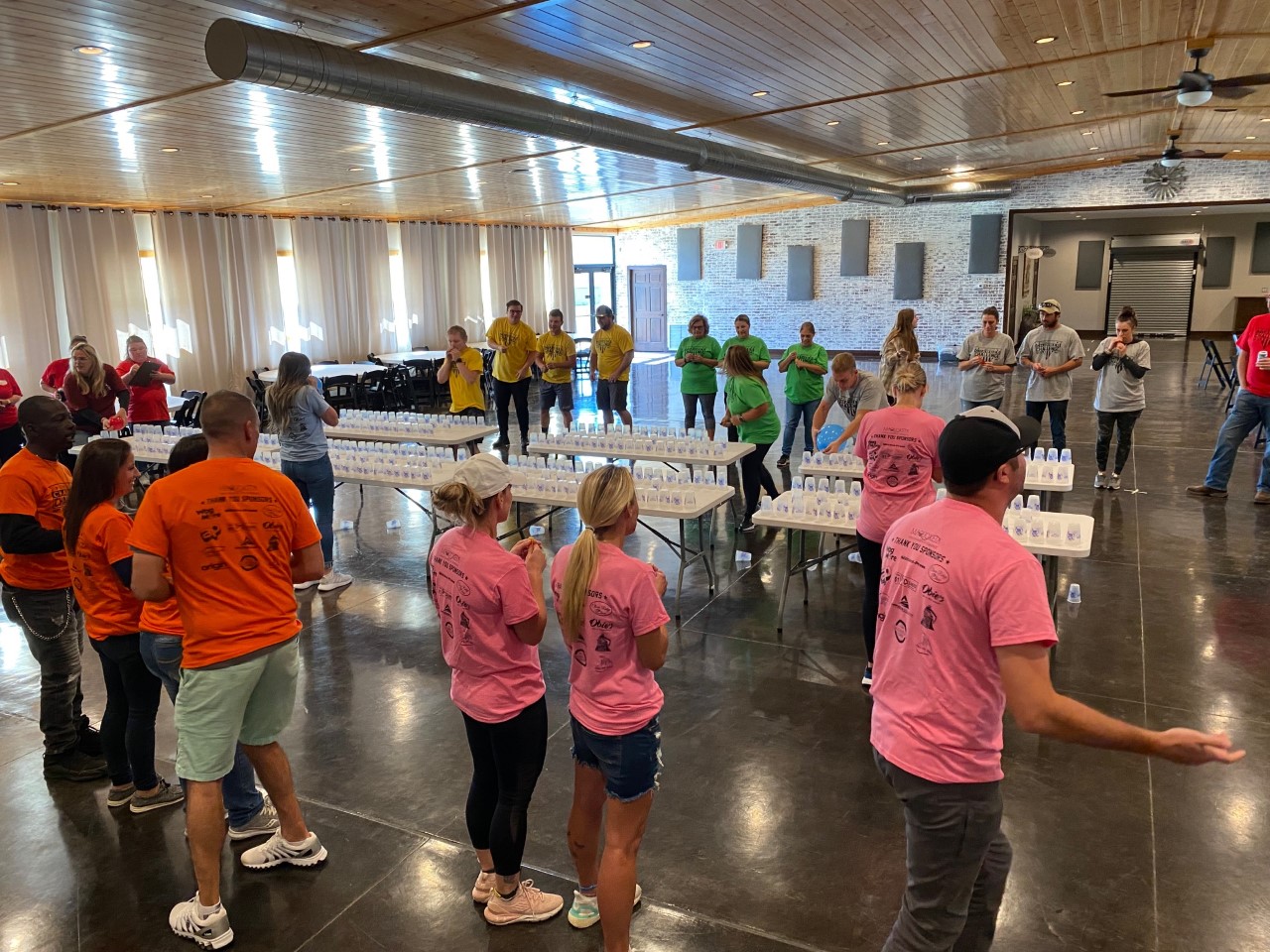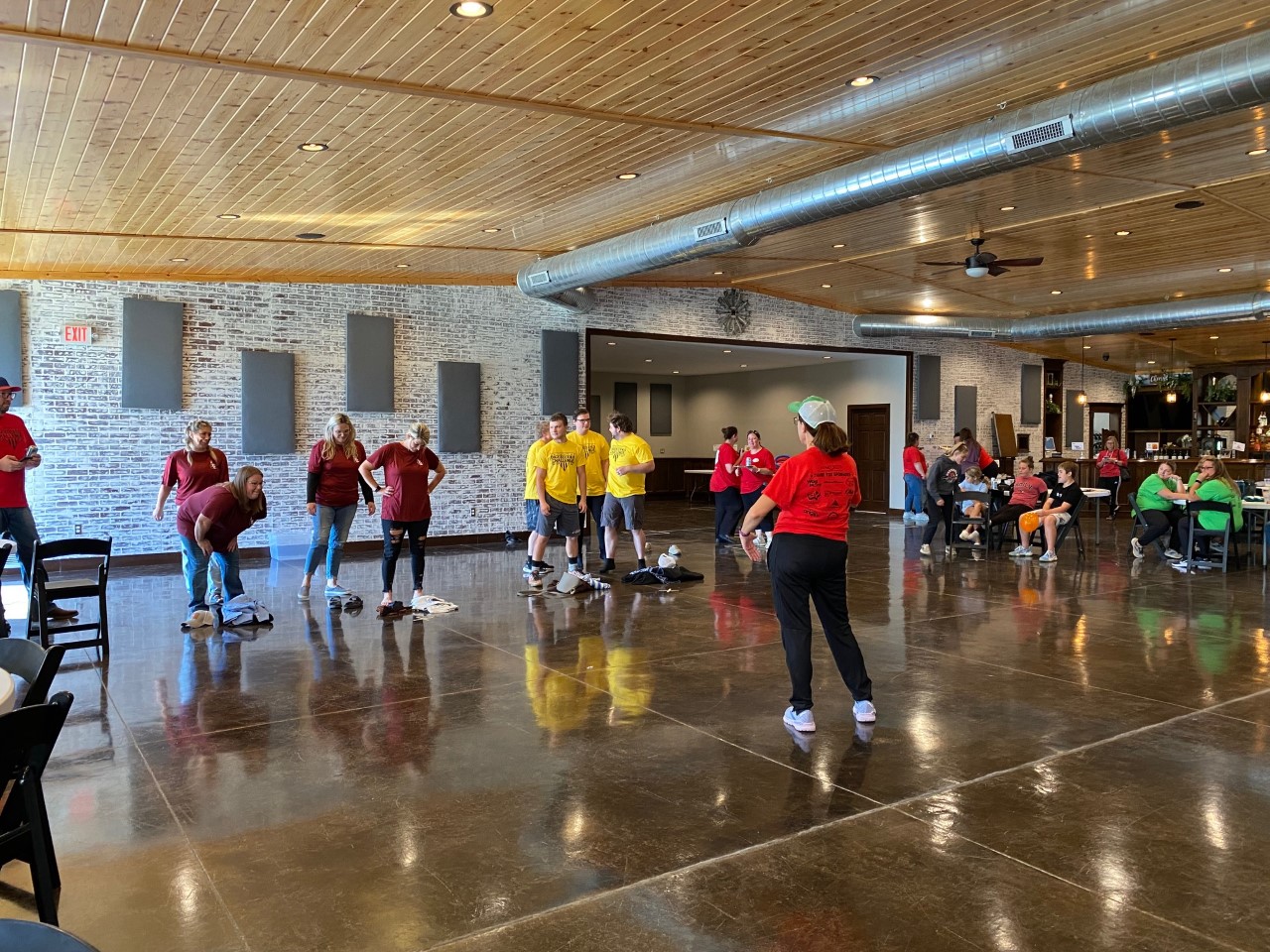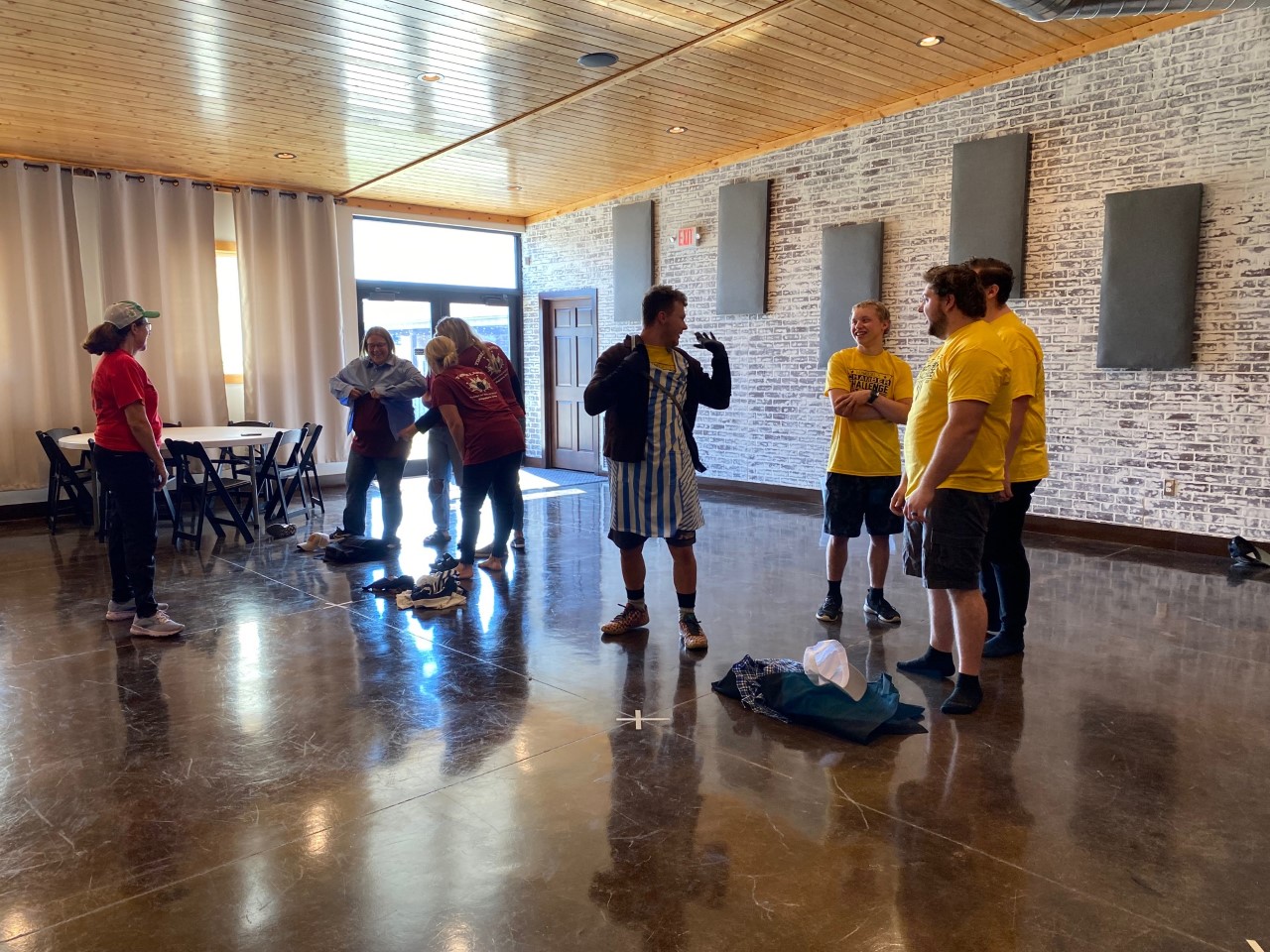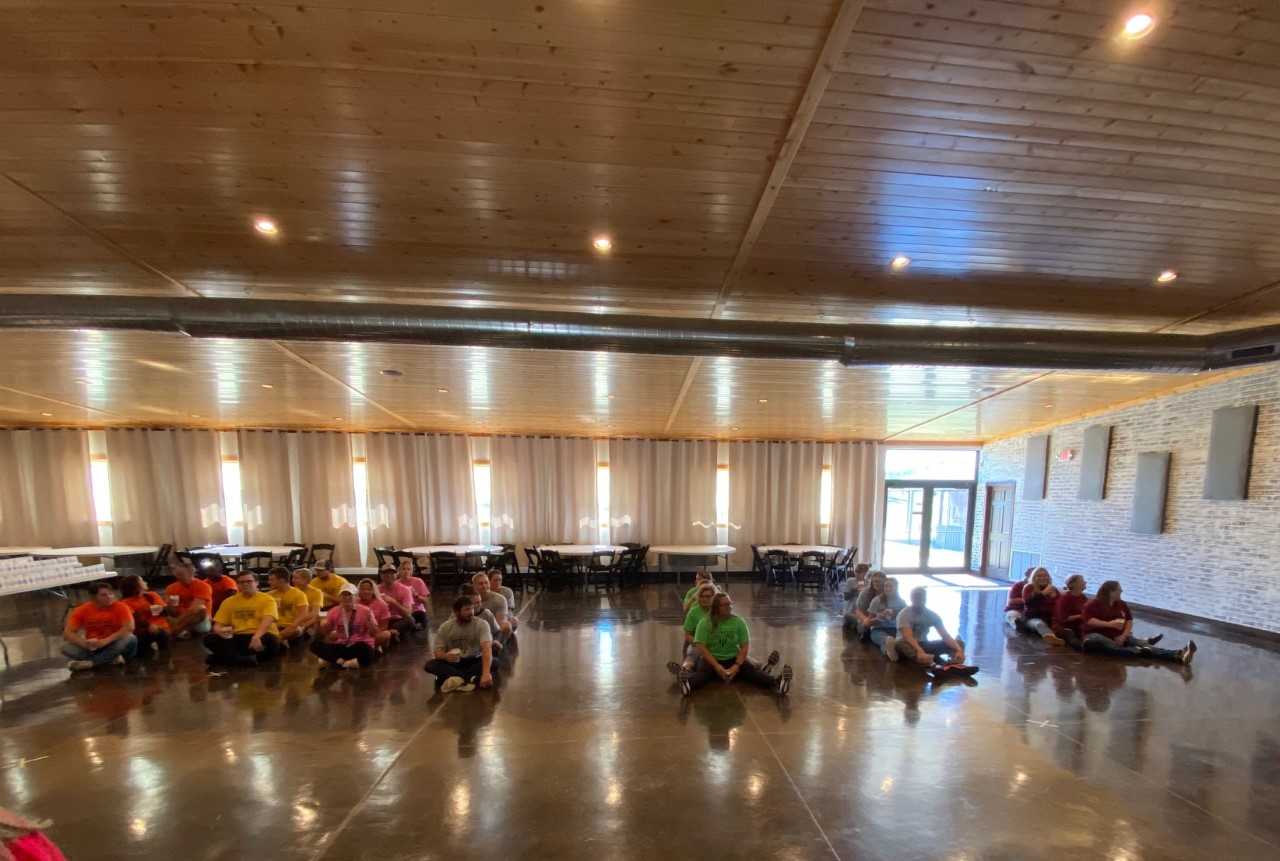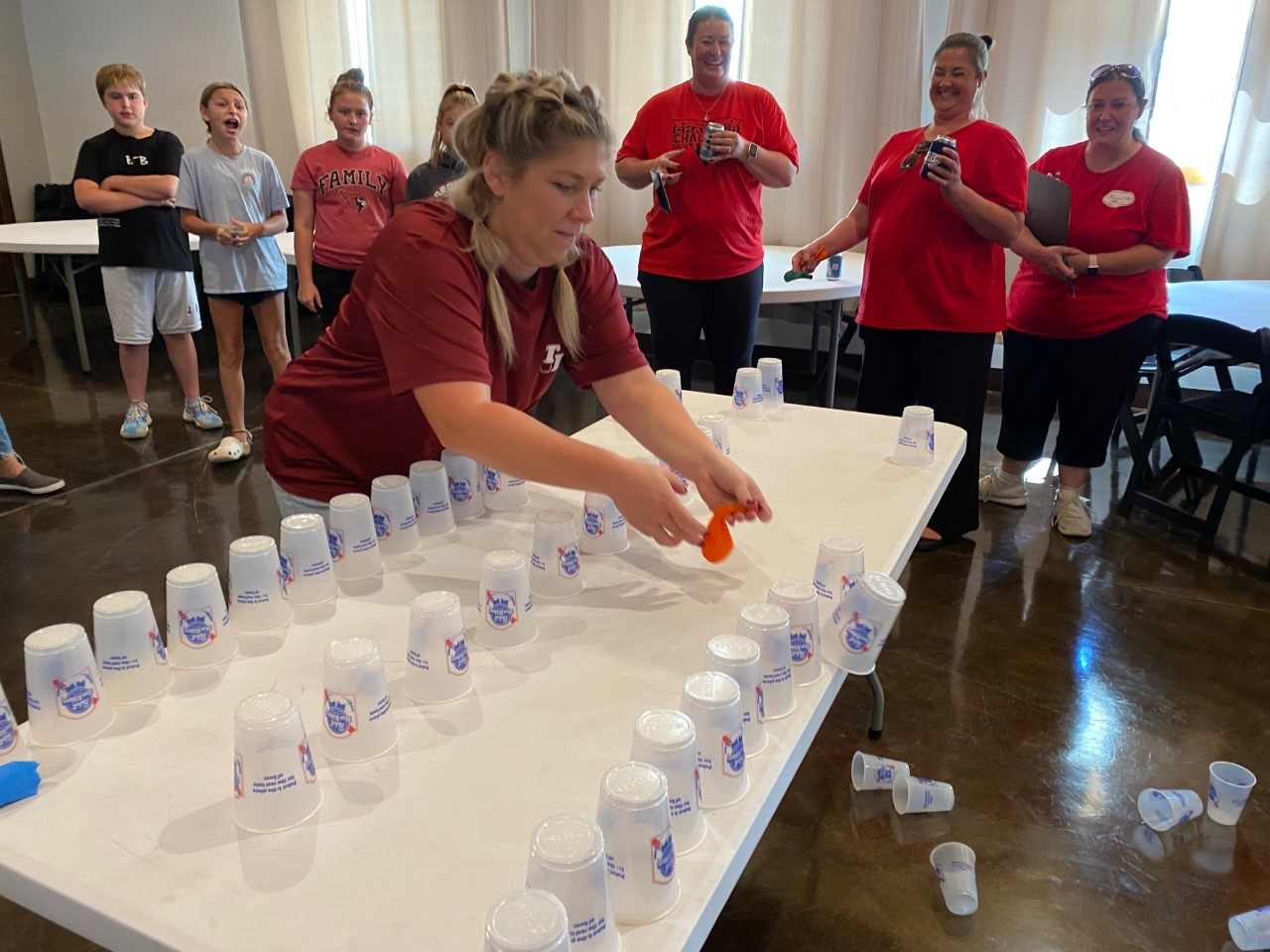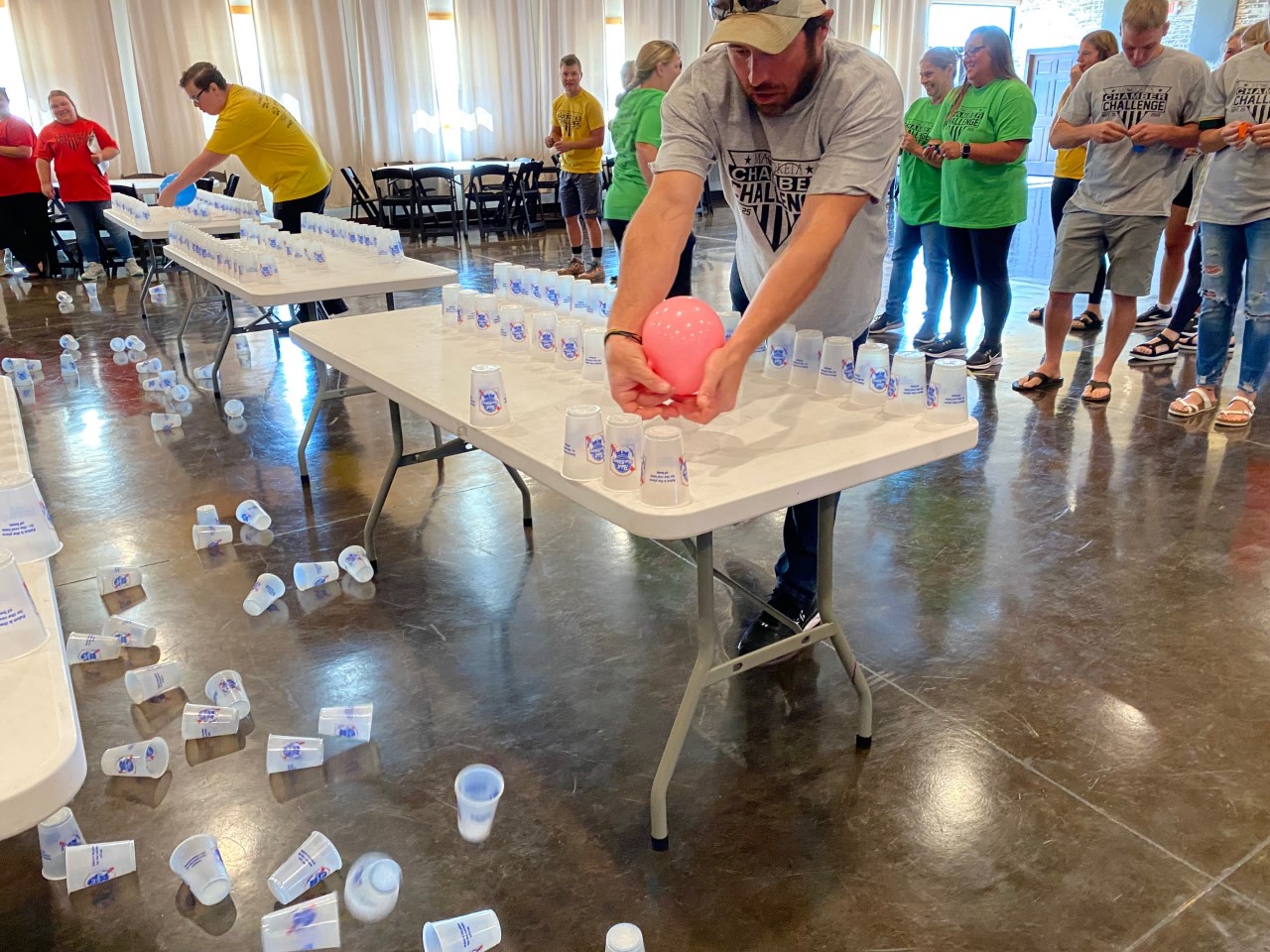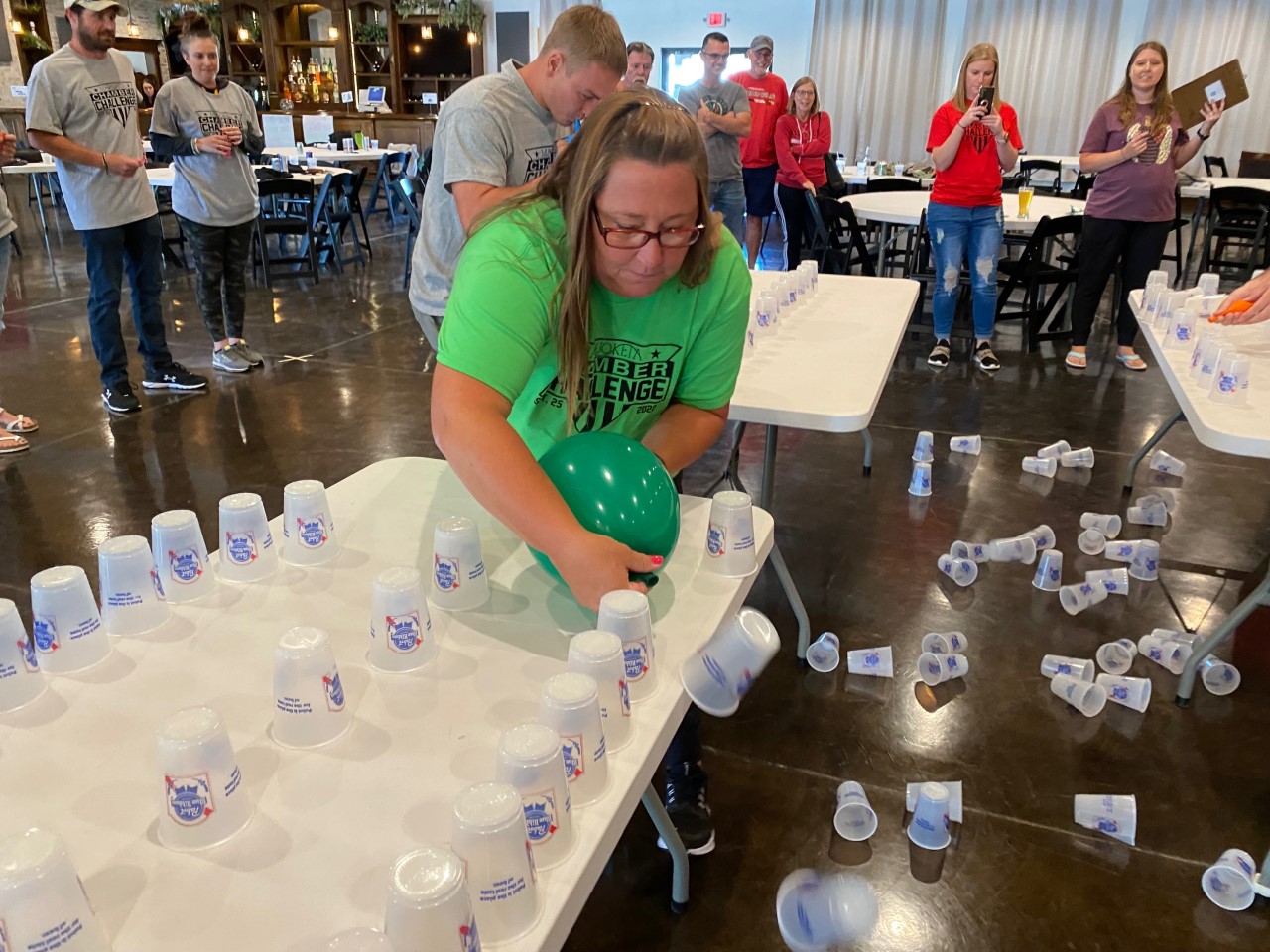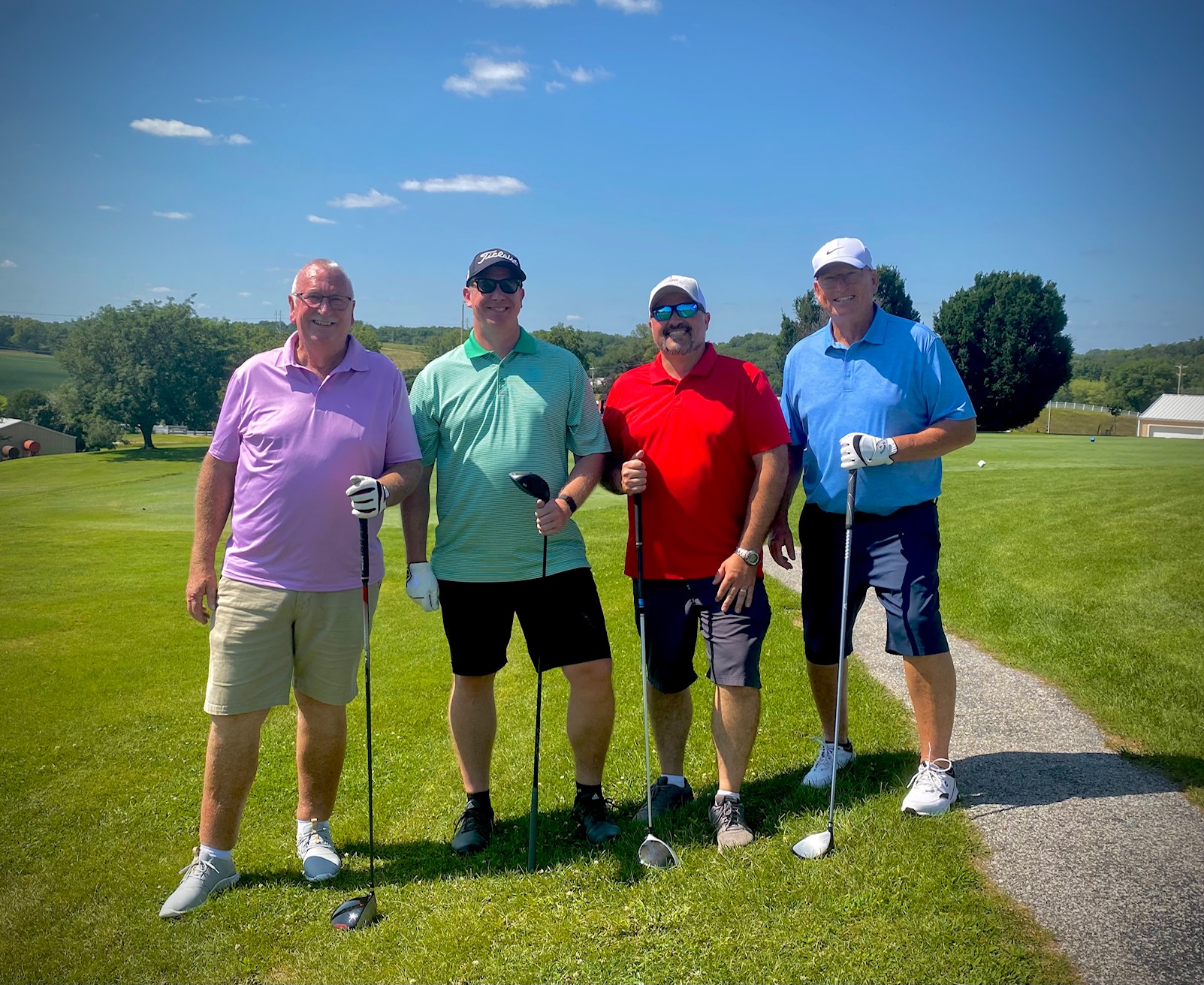 Golf Outing
This is our biggest Member sponsored fundraiser of the year and it is typically held the first Tuesday in August. Four person best shot with a shot gun start at 1pm and is held at the Maquoketa Country Club. Along with 9 holes of golf with mini games throughout, we also have a 50/50 raffle, live auction, and dinner catered by a member.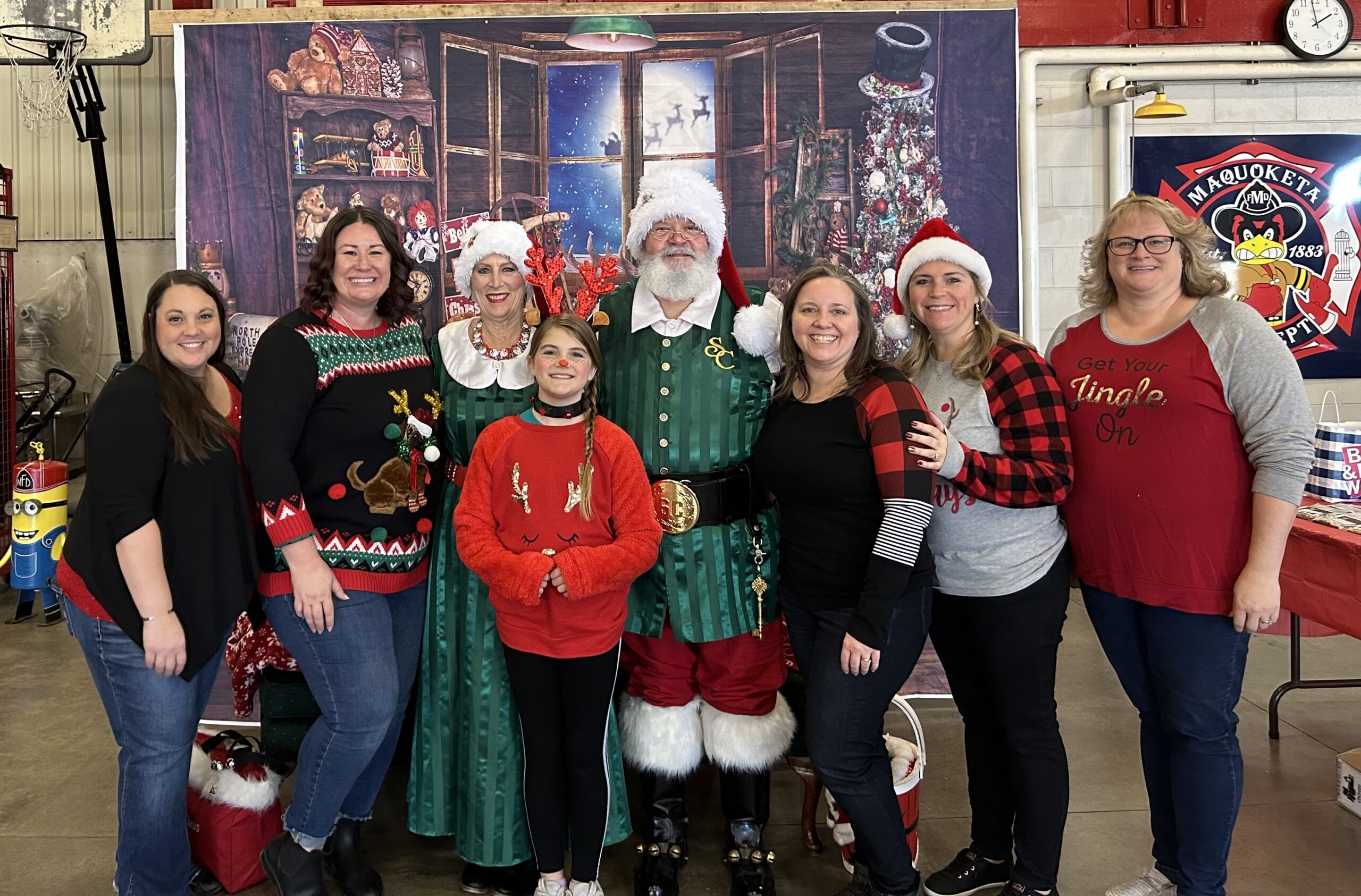 It's A Wonderful Life in Maquoketa
This is a community event to celebrate the holidays and Small Business Season and is sponsored by our Members. We encourage the community to shop, dine, and enjoy everything local with a Loyal to Local Holiday Passport where you earn stamps at participating businesses, once filled you turn the passport into the Chamber to be entered into a drawing for Chamber Bucks. Passports run Nov 1st - Dec 31st. The event we host has kids' activities, hot chocolate and of course Santa & Mrs. Claus. We end the event with lighting the community Christmas tree in the downtown greenspace.
The Community Leadership Program will be sponsored by members and is being designed to foster the growth of leaders in the Maquoketa area. It will help prepare participants to be effective leaders and stewards for our community's future and also supports the Chambers mission to support and strengthen member success, which enhances the quality of life, economic well-being and opportunities in the community. The five-month program curriculum will offer a view of Maquoketa from different vantage points, heighten participant awareness of current community conditions and issues, enhances individual and group leadership skills, helps participants see themselves as partners for change, and provides them with tools focused on developing themselves. There will be an application process that starts in the Spring and we will be including one high school and one college student. With a completion ceremony held at our annual gala.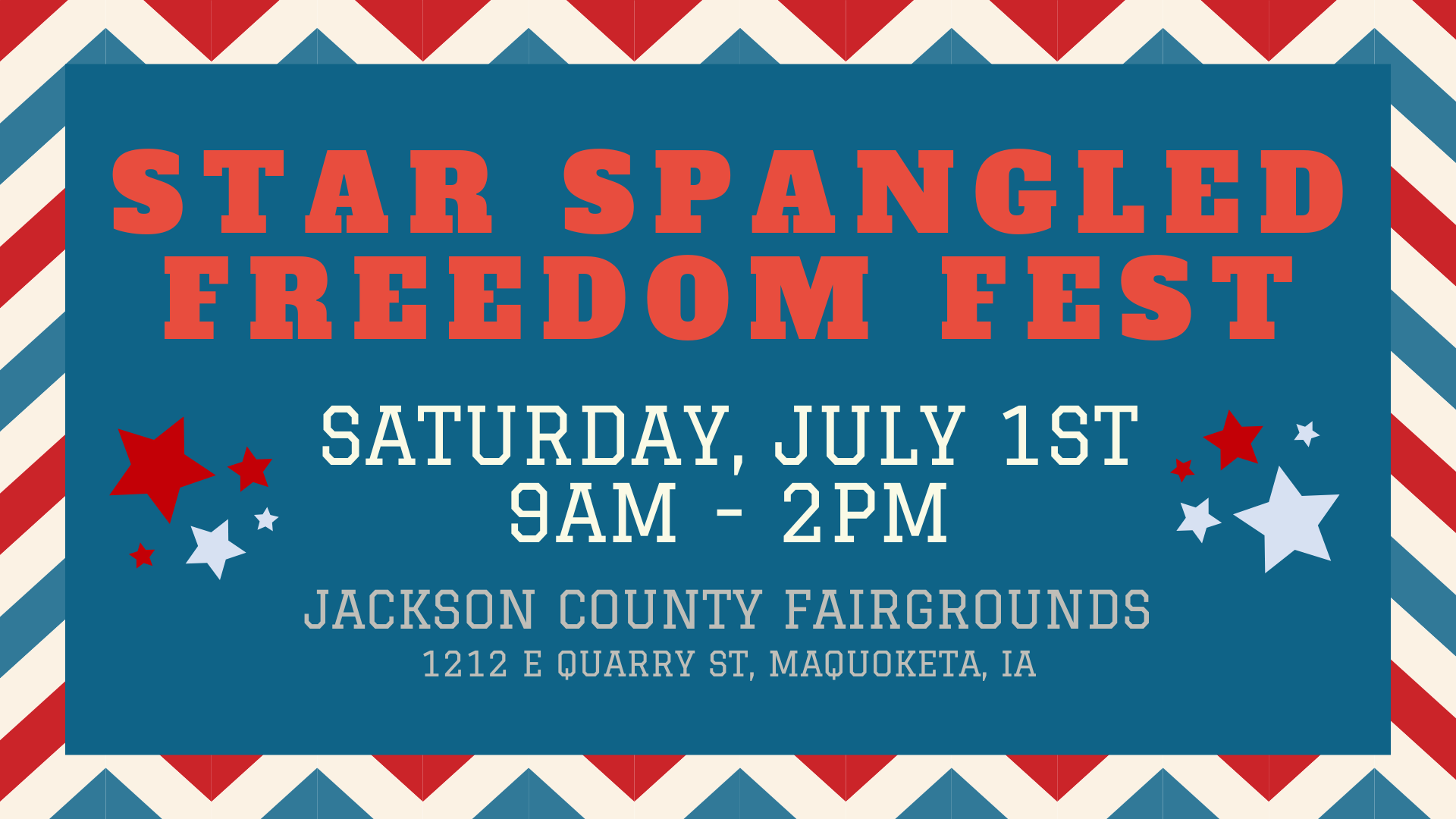 This event was added in 2023 and included a parachute demonstration jump by the Army Golden Knights! Along with the demo jump there are also food trucks/vendors, VFW Color Guard, VFW Flag Disposal Ceremony, 'Touch A Truck', bounce houses, petting zoo, vendors, car show and other activities.
These events and programs have planning committees made up of Chamber Board members, chamber members, and community members, if you are interested in joining any of these committees, please contact us!